Meet Our Team
---
Jill M. Moore, RMT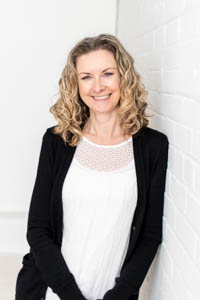 Some people know from the onset which career path they will choose. For others, it may take a while to figure it out. I knew I wanted to help people but I wasn't sure in which capacity. My decision to become a Massage Therapist was greatly influenced by my brother, a Chiropractor and my sister-in-law, an RMT. Their enthusiasm for their chosen professions was contagious. In 1996, I began my journey towards becoming an RMT. At Sutherland-Chan School and Teaching Clinic I met wonderful instructors who shared their knowledge and expertise. I hope I am able to continue to help improve the lives of others for many more years to come. I have enjoyed meeting people from different walks of life and hearing about their struggles and triumphs. Massage Therapy has been a rewarding career choice for me. Aside from my job, I enjoy spending time with my husband and twin daughters at my family's cottage in the Haliburton Highlands. I also enjoy running, downhill skiing and reading. To book an appointment with Jill, book online at https://peakbrooklin.janeapp.com or call Peak Health and Wellness at (905) 425-2448. Taking your health to new heights!
---
Jeffrey Hodgson, RMT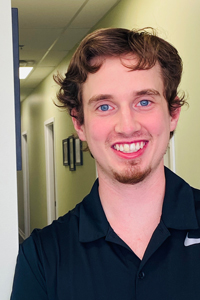 Jeffrey is a Registered Massage Therapist, Certified Athletic Therapist, and a Clinical Exercise Physiologist. He graduated from the University of Waterloo with an Honours Bachelor of Science in Kinesiology. He then spent 4 years at Sheridan College in the Applied Health Sciences athletic therapy program. Jeffrey worked with various university sports teams and also had the great opportunity to work with the NBA Toronto Raptors Basketball Team for the 2017-2018 season. While in Toronto he worked with outstanding Athletic, Physical, and Massage therapists. Jeffrey has gained experience working in various clinics around the GTA as well as being a first responder at sporting events. In 2019, Jeffrey completed the accelerated massage therapy program at the Ontario College of Health and Technology. Jeffrey uses an active rehabilitation and preventive technique approach and creates individualized treatment programs no matter the age or activity level. Jeffrey takes a full body approach to determine the source of the pain and correct the biomechanical and postural dysfunction. He puts a great emphasis on educating his clients and provides proper home exercise programs to prevent the pain or injury from reoccurring. Jeffrey brings a positive attitude, a comfortable environment, and an active mindset to his treatment style allowing his clients to return to a healthy and pain free active lifestyle. While not treating Jeffrey enjoys playing recreation hockey, regularly going to the gym, and learning new creative exercises and treatment techniques for his clients. To book an appointment with Jeffrey, book online at https://peakbrooklin.janeapp.com or call Peak Health and Wellness at (905) 425-2448. Taking your health to new heights!
---
Robyn Huggett, RMT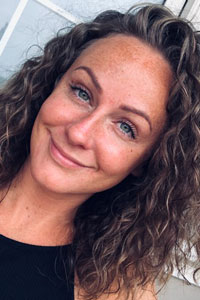 Robyn has been providing registered massage therapy for over 10 years in the Durham area. Living a healthy lifestyle is the foundation of everything she does, both professionally and personally. Growing up playing sports and camping with her family, she recognized the value of being active and embracing nature. That later guided her to massage therapy. Robyn loves what she does which translates to the care she provides. She carefully caters each massage to the individual and the overall goals of the treatment. Getting to the root of the problem and treating the cause rather than the symptoms is what she strives to do with her patients. Over the years she has learned how to balance therapeutic treatment techniques with relaxation, allowing for the important work to be done while still enjoying the soothing effects of massage therapy. Robyn's experience and knowledge will provide you with the comfort and care your body needs. Robyn has an advanced diploma in massage therapy from Centennial College and is also trained in kinesiology taping. Being a very active person allows Robyn to provide consistent, quality care. Encouraging patients to take responsibility for their health and provide them with the appropriate tools to do so is an important aspect to her practice. When she's not at the clinic you can find her working out, hiking with her dog, reading military books and embracing the elements with extreme sports or just sitting in the woods enjoying the peace and quiet. Life is all about balance. To book an appointment with Robyn, book online at https://peakbrooklin.janeapp.com or call Peak Health and Wellness at (905) 425-2448. Taking your health to new heights!
---
Brooklin Massage Therapy Team | (905) 425-2448